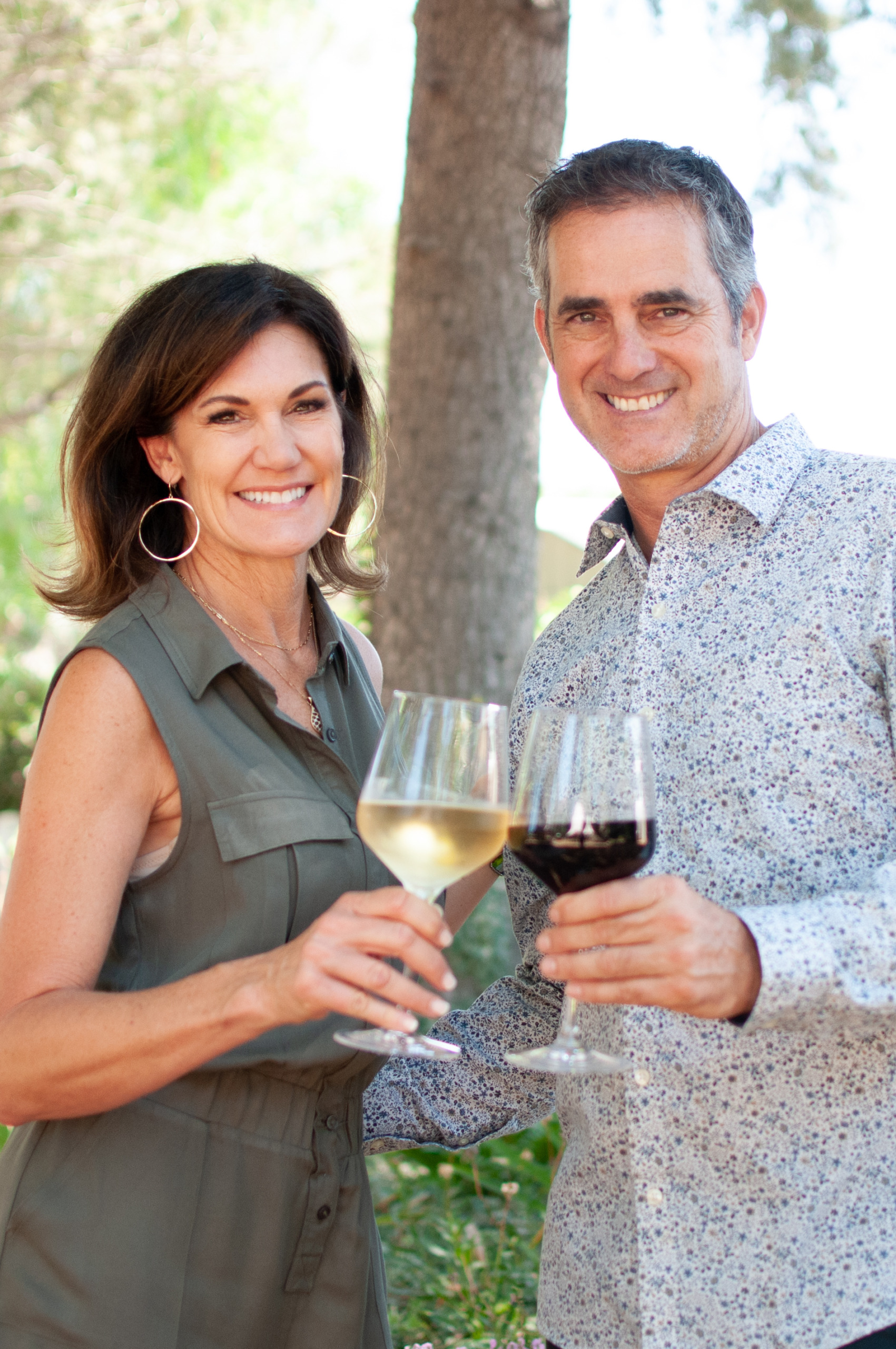 Jon and Kim moved to Temecula in 1997, not knowing that there was a small, growing wine country in the valley. John was traveling internationally for his job as a business development manager, but had always wanted to start his own company. Kim, who was raising their three young sons and working part time at a winery, saw the need for a wine tasting shuttle – and the Grapeline concept was born.
They started Grapeline in Temecula Valley Wine Country in 2002 to provide a safe and fun way to go wine tasting not only in Temecula, but in all California's major wine regions. Their company has since expanded to Santa Barbara, Paso Robles, Sonoma, and Napa, and has a vision to serve every major wine region in the U.S., including the wine countries of Oregon, Washington, Texas, Virginia, and New York, among others.
Grapeline currently serves thousands of visitors annually, and maintains a five-star rating for every region on all major user review sites, including TripAdvisor and Yelp.
For John and Kim, serving their local community is an important part of their mission, and as a result have been named as a Business of the Year by the Temecula Chamber of Commerce multiple times. Additionally, John serves as the  Commissioner for Visit California, which is a Governor-appointed role in California's official tourism marketing organization, while also serving on the board for visit Temecula Valley
They have both been named Temecula's Citizen of the year, and multiple Grapeline managers have been named Temecula's Young Professional of the Year.
As they celebrate 20 years as business owners making a difference in the Temecula Valley and beyond, we look forward to honoring this couple for their accomplishments and involvement.